Golden leaves on the trees, sunsets, chestnuts... many things come to mind when we hear the word "autumn". Summer is long gone and it seems like all that is left to do now is stay at home and wrap up warm. Hold on a minute! Stay at home, you say? Not necessarily! Travelling in autumn has become the best option for many reasons. Not convinced? Here are a few of them: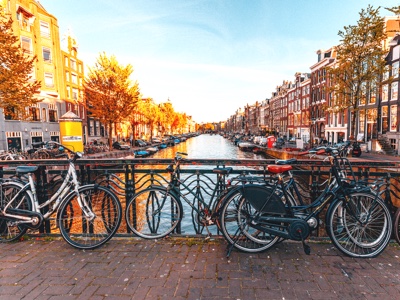 The cities are more comfortable

We might be stating the obvious here, but we often don't appreciate it enough: tourists inundate the cities in summer, but they hibernate in winter! So, the cities are much quieter and you can enjoy them calmly, with no queues.

Get to know the city's everyday life

Many cities are transformed in summer and return to normal in autumn. If you explore them during this season you'll see how people go about their everyday lives and discover more about what life in these cities is really like.

Better weather

How many times have you had to rush back to the hotel in summer to get a break from the heat? This will obviously not happen in autumn. Think about it: picture yourself going for a stroll around a Mediterranean city when it's 20ºC outside!

Different destinations

Some cities seem to exist only in autumn. These are destinations you wouldn't visit any other time of year. Places in Central Europe or the Nordic countries seem to look its best during these months. Vienna, Prague, Stockholm and Bruges, to name but a few, are waiting for you with open arms.

Break away from the routine

The months between summer and Christmas seem to be made for work and the daily routine. If you aren't able to go on a long holiday this time of year, you certainly deserve a weekend break! Make the most of it and recharge your batteries!
What do you say? Now you know that travelling is not just for summer!