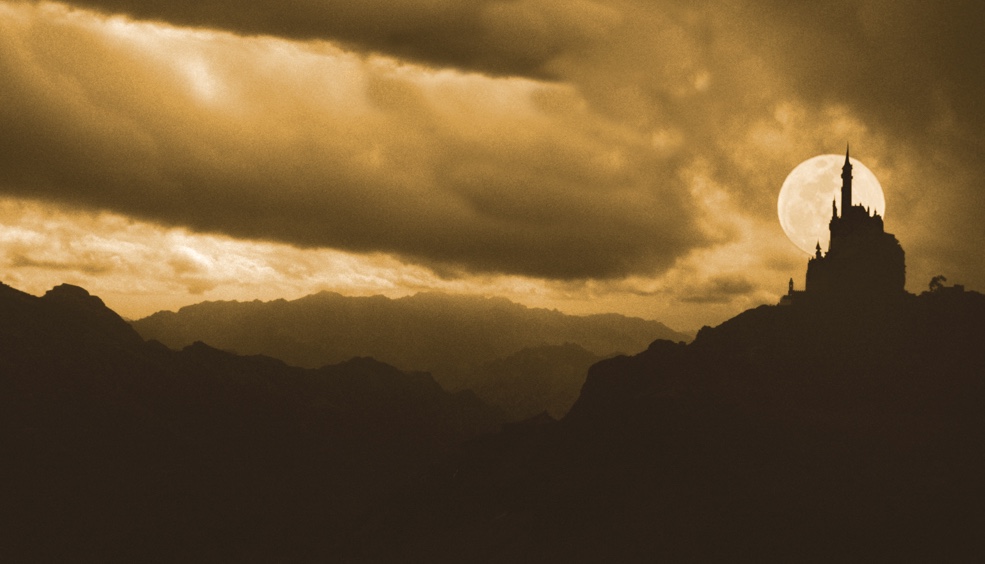 Where to go for Halloween
We usually travel for fun, but if you feel like having a terrifying adventure this Halloween, check out the 3 destinations we've selected for you. This 31 October enjoy a terrific mini-break!
more info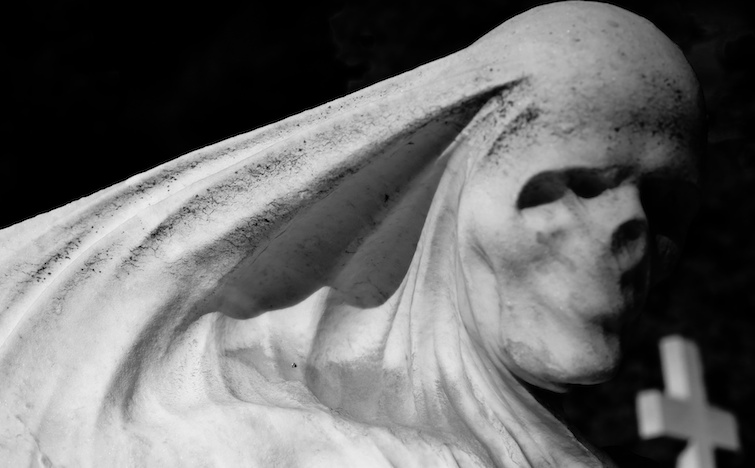 Eerie Fun In Barcelona
While modest in size, Barcelona packs a punch, boasting myriad leisure facilities which are up with the much bigger cities in terms of area and population. This is evident in the host of activities scheduled for Halloween. In effect, on 31 October, the city morphs into one of Europe's great capitals of witches, pumpkins and monsters. Take note, though – these events are paralleled by the traditional Castanyada, a grass-roots Catalan festivity at which celebrants feast on chestnuts, sweet potato, panellets (small marzipans coated with pine nuts) and muscatel in family circles. Here, then, are five ideas for enjoying the best Halloween possible in Barcelona.
The Vampire Route & Other Legends
A millenary city, Barcelona has all sorts of historical legends related to the supernatural, some of which are charted on the route organised by the folks at Go Bcn. Best of all, you can do it on the night of 31 October. The story of Enriqueta Martí, the protagonist of some macabre events in the early-20th century, and the telluric significance of certain buildings and other spaces in the city, are chronicled on this two-hour route during Halloween, which roams mainly through Barcelona's city centre and historic quarter.
Hotel Krüeger, in Tibidabo
Located in the Tibidabo fairgrounds, Barcelona's iconic amusement park, with splendid views over the city, the Hotel Krüeger is one of the few Houses of Terror still operating in Spain. You can experience fear live, in the course of an entertaining, fast-paced ride in which fair-goers are subjected to frightening situations by actors dressed up as notorious characters from horror movies. They always lay on new predicaments and frights for Halloween, so Hotel Krüeger is a must-visit venue on 31 October.
Terror Marathon at Phenomena
No Halloween would be complete without horror movies. They know that only too well at Phenomena, one of the best cinemas in town. To mark the occasion, they have scheduled a movie marathon for 31 October and, if you decide to come along, be sure to don a suitable fancy dress for your trick or treat. The main feature films for that night are two 80s classics, Dolls and Pet Sematary, plus a surprise movie to be announced minutes before its screening. Incidentally, the cinema is almost next door to the Sagrada Familia, so you can score a double by also visiting Gaudí's masterpiece.
Razzhalloween
The Sala Razzmatazz requires no introduction – it is Barcelona's most acclaimed dance club and the nerve centre of independent pop-rock and fresh, cutting-edge dance music. On 31 October, this disco in Poblenou will morph into Razzhalloween, the premises divided up into various spaces decked out in Halloween motifs and as horror movie sets. Two examples – the emblematicLolitahall will be converted into the Horror Camp, and thePop Barinto Psycho Fan.
The Poblenou and Montjuïc Cemeteries
Graveyards set several kilometres apart, but united by seniority and charm. One near the sea (Montjuïc) and the other in one of the city's iconic districts – Poblenou. Both are open to the public and admission-free. Take note – the Poblenou Cemetery cemetery will lay on a guided tour on the night of 1 November to celebrate All Saints. It is free-of-charge, and guests will be chaperoned by actors dressed up as some of Barcelona's famous historic figures.
Book your Vueling to Barcelona here and enjoy its eeriest offerings.
Text by Xavi Sánchez for Los Viajes de ISABELYLUIS
Imágenes by Laurabtanti, Sarah_Ackerman, Nikodem Nijaki, Leticia Manzano, Rober
more info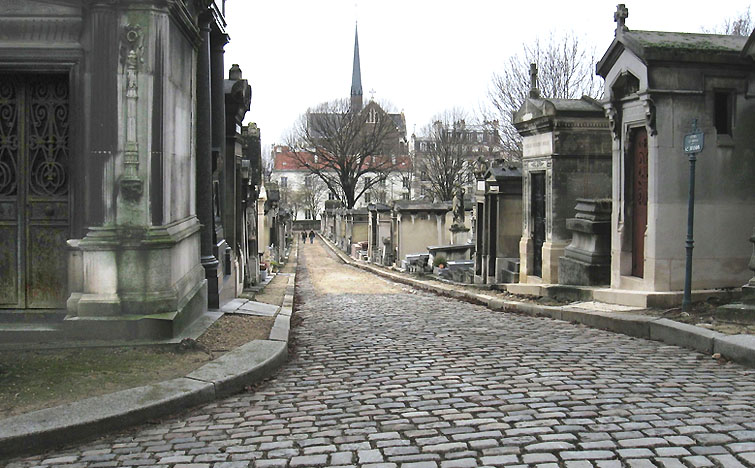 Père Lachaise. Celebrity cemetery.
Today´s route takes us into one of the most bucolic places of the French capital: Père Lachaise cemetery , the largest one in Paris and one of the best known and most visited in the world.
We left a little of the bustle of the Parisian streets and headed to the twentieth district, east of the city, particularly at number sixteen Rue du Repos (resting Street), where we find the main entrance to the cemetery.
Upon entering, we feel that the place has a special energy, and walk quietly through their streets is a wonderful thing. Curiously, we will say that Parisians use it as a park, so it is not surprising to find locals strolling, reading, drawing ... Or even watching tourists with their maps in search of the most famous tombs.
And like good tourists that we are, we did what we were supposed to do and bought a map of the camp, which helped us not to be lost and to locate the graves of many celebrities who are buried there.
I have to confess that, even before arriving we had already chosen some tombs that we wanted to visit, we were surprised by the large number of known characters that lie among its more than 70,000 graves.
Among the personalities who inhabit this posthumous Walk of Fame, are Oscar Wilde, Edith Piaf, Marcel Proust, Molière, Maria Callas, Chopin and Isadora Duncan.
One of the most visited places, is the legendary leader of The Doors, Jim Morrison, and it is a pilgrimage place. There you can read the inscription "Kata ton Daimona eaytoy" (according to his own mind). A few years ago, you could see a bust of the singer, but it was stolen and never recovered. Now, instead, find a security guard to prevent further vandalism.
One of the most famous landmarks is the Mur des Federes in tribute to the dead of the Commune of Paris from 21 to 28 May 1871 or memorial tribute to the French volunteers in the International Brigades in Spain between 1936 and 1939.
Père Lachaise Cemetery is very well preserved, although there are areas where the trees seem to gain ground to tombs.
One of the most beautiful mausoleums is home to the love story of Abelard and Heloise.
However, we also find creepy sculptures that horrorized us: winged children in memory of those gone too soon, or some with their faces covered by the anonymity of those who rest there.
It is getting dark at Père Lachaise and silence would absolutely if not for the incessant cawing of crows flying over our heads. To make matters worse, in this Halloween postcard, we realized that tens of smug cats have started appearing all over the place ...
Call us superstitious, but I think it's time to leave.
By Nadia Polo
A place well worth discovering! Check out our flights here.
more info