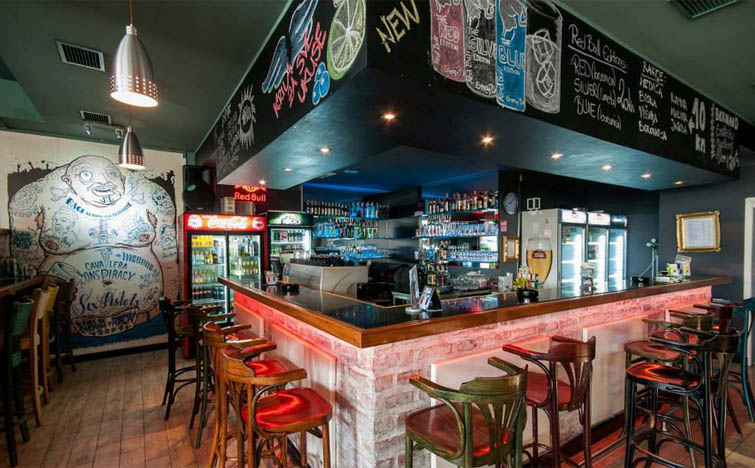 Bests clubs in Zagreb
The Croatian capital has a lively nightlife. On the streets Preradoviceva, Tkalčićeva and Kozarska of Gornji Grad- Upper City-and at the central square you may find many bars, pubs and breweries to start the night, from the most chic and stylish venues to the most alternative ones. You can start from one of the most legendary such as Skola or Hemingway and end up in the Jarun lake area, where there are some of the most prestigious clubs in Zagreb, such as Aquarius Club, Gallery or Maison Club.
Summer nights are especially buzzing in the capital. In Zagreb you have an extra incentive with the celebration of of one of the most prestigious festivals in Europe, INmusic Festival which brings the best international bands each year !
Spunk/ Prostor Do
Spunk has recently been extended with the bar next to it, the Prostor Do -which literally means next door- to form this great and popular venue full of students. Evenings tend to be enlivened by performances by young musicians who have here the first oportunity to get noticed. Do not miss the detail of the walls Spunk / Prostor Dor, with the works of the famous Croatian artist Igor Hofbauer.
Spunk/ Prostor Do
Hrvatske bratske zajednice b.b., 10 000 Zagreb 
Vintage Industrial Bar
Another unique venue to start the night is Vintage Industrial Bar, an old button factory with a marked industrial look, as indicated by its descriptive name. Rustic furniture and a long bar that runs the premises from end to end. You can attend its lively parties and concerts at very affordable prices.
Vintage Industrial Bar
Savska cesta 160, 10000 Zagreb
Kino Europa
As it happens in all cities, the arrival of multiplex cinemas have led to the closure of the smaller rooms. The Cinema Europe – Kino Europa- has taken advantage of the opportunity to be reconverted into a multipurpose venue in which film festivals as well as other parties and DJ sessions are organized. Now this old space has become a very attractive place and a must for the Croatian youth.
Kino Europa
Varšavska 3, 10000 Zagreb
Sokol Klub
Its downtown location, has made of Sokol one of the busiest clubs for over 20 years. A place where you can forget about everyhting and live the real night in Zagreb. With an easy dress-code and capacity for 400 people, you will meet all kinds of people at Sokol Klub. It was a must from the golden age of Croatian dance scene and nowadays you can enjoy a dance evening with local music
Sokol Klub
Marshal Tito Square 6, Zagreb
By the Jarun Lake's surroundings are located some of the most exclusive clubs in the city. One of the most renowned is the Aquarius Klub, with good international DJ sessions and good atmosphere. The night of Thursday to Friday are mainly hip-hop, R&B, while Saturday and Sunday are dedicated to local and international hits.
Aquarius Klub
Aleja Matije Ljubeka b.b., Zagreb
Gallery lies a little further, along the lake. It is normal to find the city's celebrities between models and footballers. A two-floor building with a capacity of 2000 people in which you ensure long dancing nights. Fridays are dedicated to hip hop and r'n'b while Saturday are for house music..
Gallery
Aleja Matije Ljubeka, 10000, Zagreb, Croatia
Great rock and pop concerts are held in this big multicultural venue. Renovated in 2011 to become one of the major concert halls and much more. It works as a cafeteria during the day and weekend's nights offer dance and visual sessions
Tvornica Kulture
Šubićeva 2, 10000 Zagreb

Makes you want to go, right? Do it! Check out our prices here!
more info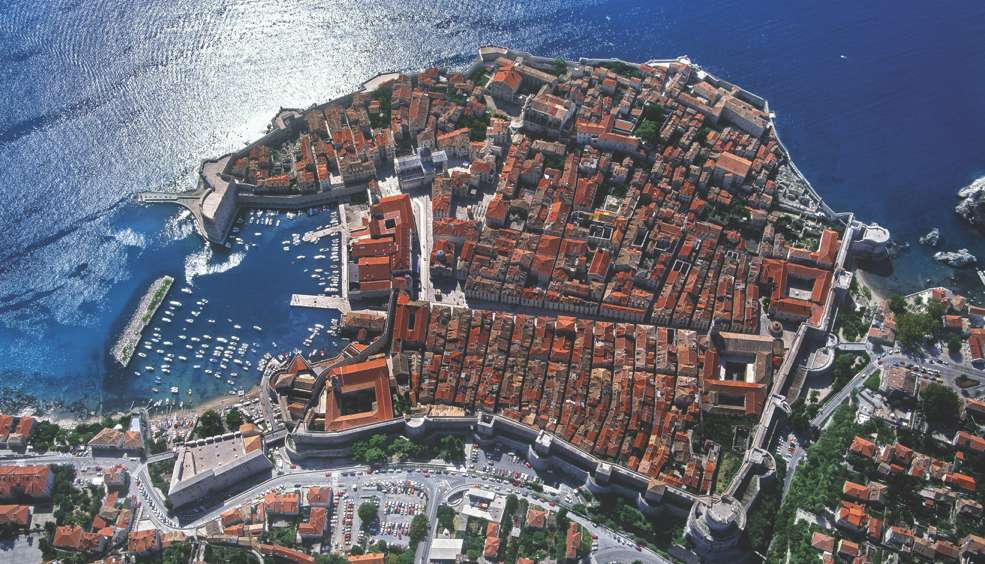 Dubrovnik in winter is also a good idea
Who said Dubrovnik is only worth a visit in summer? Thanks to the mild winters in this Croatian city, going for a stroll down its streets between November and March is a real treat. And if you needed a reason to visit this city, we'll give you six!
more info