If you're still undecided about where to go this summer, we're about to make it easy for you. We have prepared a few ideas, both popular and less well known, that will get people talking this year.
Return flights from here are full of sad faces. There is nothing bad to say about these destinations that seem to have what it takes to succeed this summer. Have you heard of them?
Dubrovnik (Croatia)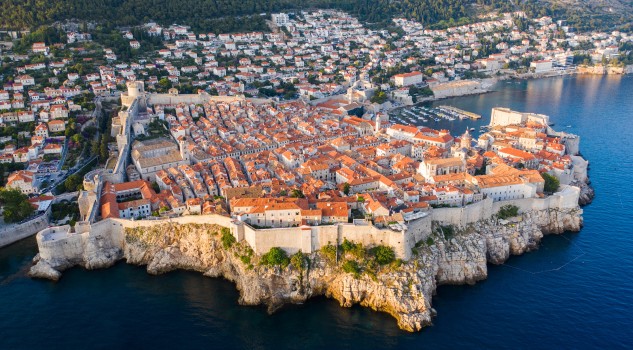 Photo by Geio Tischler (Unsplash)
The Croatian city is a veritable gem. A walled mediaeval city overlooking the Adriatic Sea that is picture perfect. It has been named a World Heritage Site for a reason. What to see or do in Dubrovnik. Take a stroll past the city's walls, down the Stradun (the city's bustling avenue packed with shops), take a look at the Old Port (from there you can sail to the nearby island of Lokrum), visit the Fort of San Lorenzo or Lovrijenac (a must-see for Game of Thrones fans as it served as the setting for the Red Fort), admire the gates to access the old city (Pile and Ploče), enter the Rector's Palace (the former seat of the Government, the prison, arsenal and now a museum) and be bewildered by the Franciscan monastery (home to the third oldest pharmacy in the world).
Valencia (Spain)
Photo by Rafael Hoyos Weht (Unsplash)
It is a veritable pleasure to take in this Mediterranean city, either on foot or by bike. If you are a fan of nature and entertainment for children and adults alike, then head to the City of Arts and Sciences. If you are looking for culture, the Bancaja Foundation museum, IVAM (Valencian Institute of Modern Art), Bombas Gens Centre d'Art and the Museum of Fine Arts. If you are a foodie, the city is home to countless restaurants, some run by Michelin-star chefs such as Quique Dacosta and Ricard Camarena, as well as a beach (Malvarrosa) where the paella will drive you nuts. If you like history, the old town is home to the Cathedral and the Church of Saint Nicholas, the city's answer to the Sistine Chapel. If you need a little fresh air, then Jardín del Turia spans the former riverbed that gave the park its name. There's no way that you can avoid falling in love with Valencia.
Florence (Italy)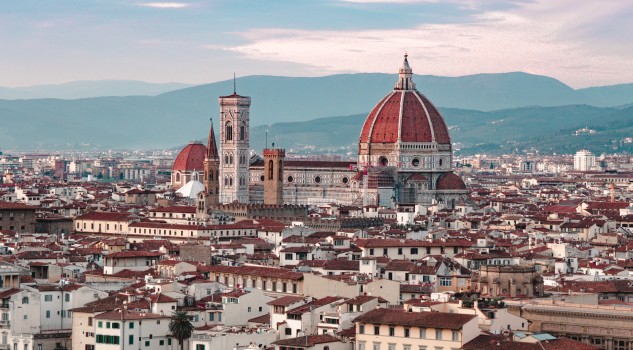 Panoramic photo by Nicola Pavan (Unsplash)
To experience Stendhal syndrome for yourself, take a flight and touch down in Florence. French writer Stendhal was the first to describe this phenomenon, after "contracting" it in 1817. Where? Florence, of course! He said it happened while visiting the Basilica di Santa Croce. So now you know, make sure to jot down your route through the Tuscan capital in advance to take in wonders such as the Ponte Vecchio and statues (the Michelangelo's David 'lives' in the Galleria dell'Accademia), stepping into picture perfect squares like Plaza de Michelangelo, Plaza della Signoria, Plaza del Duomo (where the Cathedral, the Baptistery and the bell tower are all located), visiting the stately palaces packed with works of art such as the Palazzo Vecchio and in museums set against overwhelming backdrops like the Uffizi Gallery, (a "must-see" home to works by Botticelli, Da Vinci, Galileo, Michelangelo, Raphael, Rubens, Caravaggio). How could anybody resist such beauty'?
Oviedo (Spain)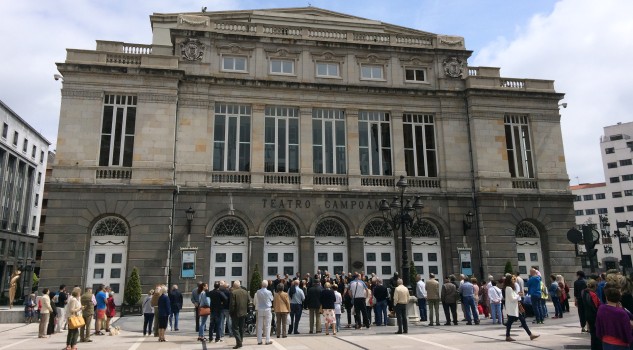 A cute city like no other! Take a stroll down Calle de Gascona, the self-styled "cider avenue" (guess why, hehe) and step into the Cathedral, a Gothic monument where pilgrims stop off on the way to Santiago de Compostela. And visit El Fontán, a lively square full of arcades that serve as a meeting place for locals on account of its countless bars and restaurants... Oh, and if you fancy a bit of nature, get away from the city to visit Picos de Europa National Park!
Amán (Jordania)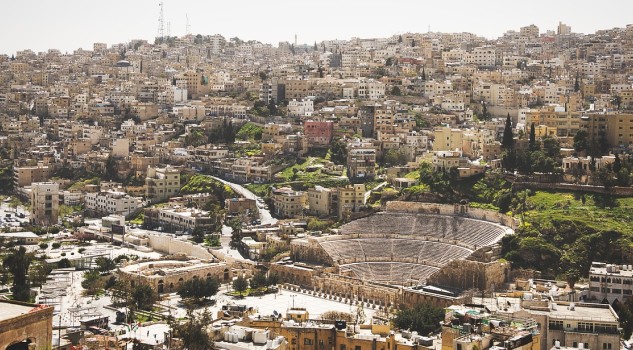 Amán es una ciudad milenaria que se construyó sobre 7 colinas. Con esta frase ya entran ganas de subirse a un avión y asomarse a esta ciudad de Jordania, uno de los países más ricos de la zona. Pero no te dejes engañar por la frase porque también es de las más modernas de la región. En una visita a la capital de Jordania igual puedes subir a una de las colinas para ver la Ciudadela —habitada desde hace más de 7.000 años y donde se encuentran edificios de la época romana, bizantina y de períodos omeyas (con joyitas como el Palacio Omeya y las columnas del templo romano de Hércules)—, que entrar en galerías de arte, restaurantes y boutiques como las de Rainbow Street, subir rascacielos como las Jordan Gate Twin Towers (186 metros de altura) y visitar mezquitas como las del Rey Abdalá (¡qué magnetismo irradia su cúpula azul!). Además, Amán está a tiro de piedra del mar Muerto y del desierto de Wadi Rum, conocido como el valle de la Luna por sus acantilados, dunas y cavernas. Y tampoco está lejos de Petra, considerada una de las 7 maravillas del mundo moderno; de la antigua ciudad de Jerash, con las ruinas romanas mejor conservadas en Oriente Medio, ni de los Castillos del Desierto, como los de Harranah, Hallabat y Amra (este último, con mosaicos de 1.300 años de antigüedad). Te dejamos esta ruta de 5 días por Jordania por si te apetece explorar el país.
No será por opciones, así que ya tardas en escoger destino (o destinos) y reservar un vuelo (aprovecha el calendario de precios para ver las fechas más baratas) que te lleve a donde tú quieras. Mal no lo pasarás, esto está claro.