To give us a break from those cold and rainy winter days, the last month of the year there are lights that shine in the darkness. Stalls selling crafts and typical food are set up in major European cities, the streets are decorated, a large Christmas tree is put up, Christmas carols can be heard... Discover Europe's most magical Christmas markets! Just a tip – wrap up warm!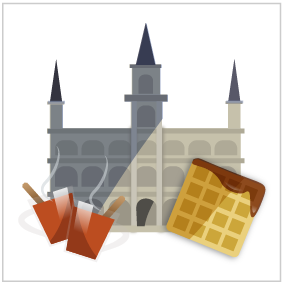 The best thing: A market that is over 2 km long.
Location: Grand Place, Brussels.
Essential: Ride on the huge big wheel and skate on the ice rink.
For your taste buds: Waffles and warm wine with cinnamon.
Don't miss: Bruges Christmas Market – it's magical! This city is not far from Brussels by train.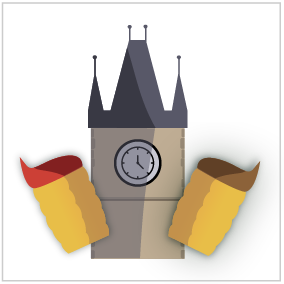 Highlight: Old Town Square where you can find the city's most popular Christmas market. Just when you thought that Prague couldn't be more magical, wait until you see it at Christmas! This time of year the streets look like they came straight out of a fairytale.
Location: Old Town Square, Prague.
Essential: Explore the streets of the Castle district, walk along the Golden Lane and enjoy the views of Old Town Square from the tower of the old Town Hall.
For your taste buds: A typical cake, trdelnik. It comes with a jam or chocolate filling!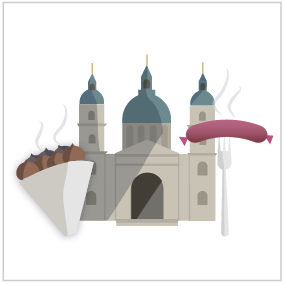 Highlight: A street market with more than 100 wooden stalls selling top quality typical food and handmade items. In the square where the market is installed, every Advent Sunday at 4pm one of the candles of the huge wreath is lit, whilst a choir of angels sings in the background. Such a moving experience!
Location: Vörösmarty Square, Budapest.
Essential: The light show on the façade of St Stephen's Basilica.
For your taste buds: Sausages, langos, roast chestnuts and the typical Hungarian cake – Chimney Cake.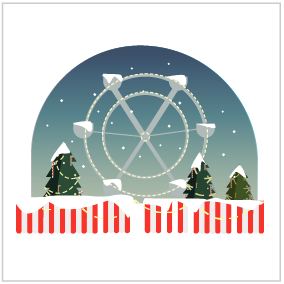 Fact: It's the most famous market in Germany. It dates back to the 16th century!
Location: Main Square, Nuremberg.
Essential: If you're travelling with kids, don't miss the Children's Christmas Market. They will have a great time on the rides and games that are designed specifically for them.
For your taste buds: Gingerbread, toasted almonds, fried sausages and rum and sugar punch.
Don't miss: The lantern procession on 8 December. It's simply spectacular!
Highlight: It's the largest indoor Christmas market in Europe. It has more than 160 stalls and a hugh 16-metre tree decorated with Swarovski crystals.
Location: Zurich Main Station.
Essential: Go to Werdmühleplatz where the Singing Christmas Tree is put up, and enjoy the performances of children's choirs.
For your taste buds: Apples with sugar, grilled sausages and warm wine with sugar and spices.
Don't miss: The city's most traditional market is set up in the old town.
Now that you know all about Europe's amazing Christmas markets, grab your sledge and have the best Christmas ever!