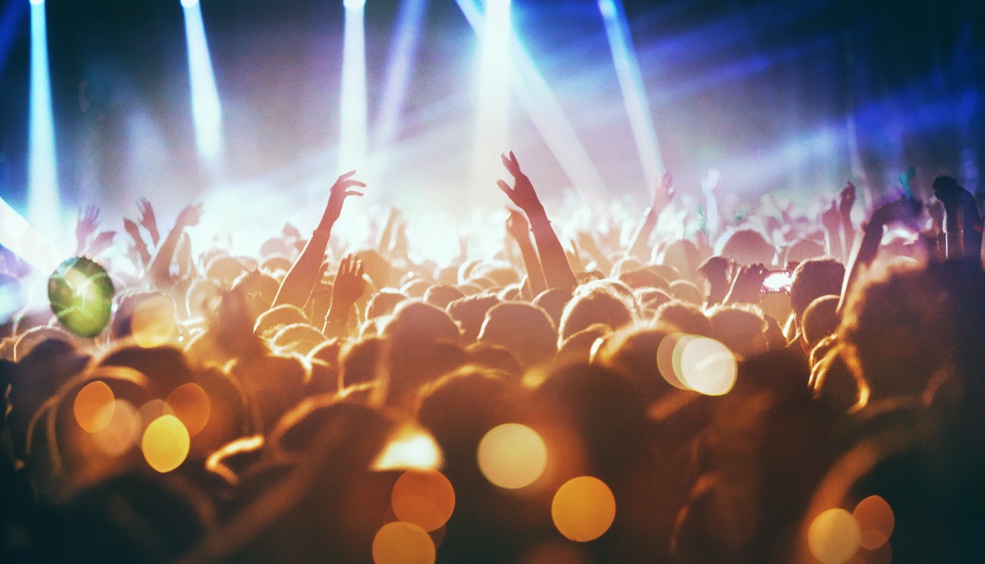 The 7 essential summer music festivals
Classic summer questions ("Where are you off to this summer?" "Which month are you taking holidays?" and so on) include the typical one of a friend wondering which music festival you'll go to this year. Every summer when the temperatures start rising and the good weather begins, your mind turns to that festival that you never miss year after year... Or perhaps your festival ego wants to experience something new and outside your comfort zone this year?

With too many summer 2018 festivals to choose from, we wanted to offer a selection of the most appealing, the most interesting, the ones that we wouldn't want to miss... Here they are!
more info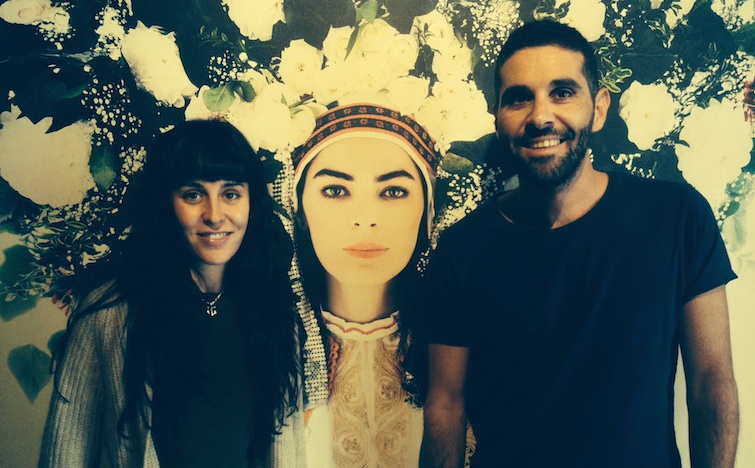 A Walk Through Sofia with Fuel Fandango
Fuel Fandango is a duo made up of the producer, Alejandro Acosta (also on the Mojo Project) and the Cordovan singer, Cristina Manjón, better known as Nita. The project has been ongoing since 2010 and the duo have built up one of the largest fan bases in Spain, with a large following beyond its borders, too. They made their recording debut in 2011 with a disc and publication of the same name. It was an instant hit with its bold style blend of funk, electronic, flamenco and copla. "Trece Lunas", an even greater success, emerged two years later. Here at My Vueling City we love Fuel Fandango, a fact that prompted us to ask them for a rundown on the spots they liked best in Sofia during their concert tour there.
"This is the third time we've played in Sofia. We love the city and each time we discover new parts of it with a charm all their own. The people are very hospitable and warm. We always feel welcome whenever we come here", Fuel Fandango told us on their return from the Bulgarian capital. Theirs was a working trip: "We played in the Sofia Live Club, one of the most delightful spots we've visited. It's like a New York jazz club, but on a larger scale, with spectacular sound and a pleasing stage. Most of the international stars that tour Sofia have played at that venue." However, they also found time to enjoy themselves.
Eating Away
Yoghurt,lukanka (a kind of sausage) and salad are some of the most typical foods in Bulgarian cuisine. Fruit and vegetables are also plentiful, thanks to the good climate. Very popular, too, are barbecues of pork, chicken and lamb. "We went to several typical Bulgarian restaurants – gastronomic tourism is our thing! The first night we went to Bulgary, an inviting, traditional-style eatery founded in 1922. Bulgarian food and wine are wonderful!" But things did not stop there: "We also visited another Bulgarian restaurant; this time, a more modern one. We can wholeheartedly recommend it – it's called MoMa and the decor is really cool. It combines traditional design elements with contemporary ones." Also characteristic of Bulgaria's gastronomy is the variety of local wines and other alcoholic drinks like rakia, mastika and mint. Bulgarian has some fine wines, prominent among them being Dimiat and Mavrud.
Hidden Treasures and the Crown Jewel
They also found time to sightsee and uncover some small gems: "We also stopped off at record shops, as we always do when we tour abroad, to seek out new music and hidden treasures. They took us to this basement store, in a really out-of-the-way place. In the second-hand section, Ale went to town, coming away with some authentic jewels, including some vinyls of traditional Bulgarian music." The store is called Dukyan Meloman, said Nita, adding: "The city centre is rather small, but it's really nice to wander through its streets, with small shops of all kinds. It's very lively." Although Alejandro would have liked to stay on longer in that bargain basement, they still had time to see other charming spots in the city. "In the square with the Alejandro Nevski Cathedral (one of the largest orthodox churches in the world, and really priceless), there are antique stalls with loads of intriguing objects from the old Soviet Union."
It was clearly an emotionally charged trip: "We've played in Sofia three years on the trot and each time it gets better. We're still blown away when we see fans in the front rows singing our songs. One girl sang one of our tunes and her mother said she had signed up for Spanish classes at the Instituto Cervantes because she wanted to learn our songs. These are the stories we find the most touching." The Instituto Cervantes is a Spanish state institution with the mission to promote and teach the Spanish language, and to spread Spanish and Latin American culture. It played a major part in organising and publicising this concert. They also helped us get in touch with the group.
Come and discover Sofia now! Check out our flights here.
Text by Fuel Fandango e ISABELYLUIS Comunicación
Images by Fuel Fandango, n-Off Entertainment, Dennis Jarvis, Bulgary, MoMa, Instituto Cervantes
more info