There are places that are perfect this time of year because of their pleasant climate and great prices, and because they are quieter than in summer. If you fancy a getaway over the next few months, these are the winter destinations to look out for: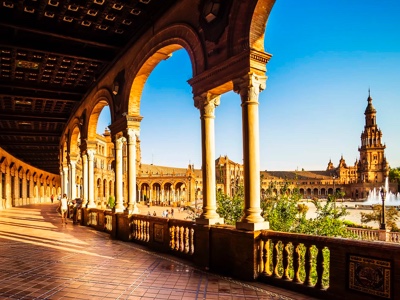 There's one thing we know for sure about this city – it's stunning all year round, but in winter you can come and discover its cuisine without having to endure the sweltering heat and crowds of tourists. Explore its beautiful districts like Triana, climb up to the top of the Giralda and visit the Real Alcázar palace.
Ideal for travellers looking for cosmopolitan tourism in a place where the temperature is mild in winter. An added bonus: as it is low season for tourism, this time of year you can visit the city's main tourist attractions and everywhere will be quieter.
Trying to escape the cold weather? Tenerife will be your winter paradise. Enjoy a few days of relaxation and a warm temperature lying in the sun on one of the island's amazing beaches. Discover the historic quarter of La Laguna or Arona, and don't miss going hiking in Teide National Park, a World Heritage Site.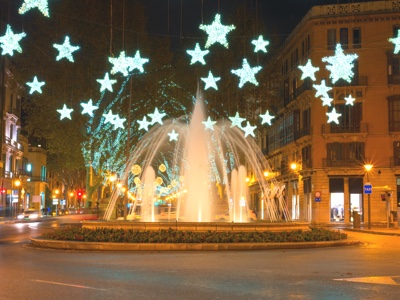 Islands are not only for the summer! Enjoy the mild winter of Palma and discover its stunning cultural heritage: La Almudaina Palace, the Cathedral or the Majorca Patio Route. And even if you're not an expert hiker, you shouldn't miss going on a day trip to Sierra de Tramuntana mountains. It's really worth it!
Ready to discover the "zen" Ibiza? When the summer season is over, Ibiza gets back to normal. Explore the island, visit white villages like Santa Gertrudis or Sant Josep, relax on secluded beaches, gaze at beautiful sunsets and spend hours browsing at hippy street markets. In winter you get to discover the other side of Ibiza.
In winter this city turns into something out of a fairy tale. The Light Festival decorates the canals, streets and emblematic spots in the city with spectacular shows. And if you like ice skating, there's a very special place to do it... on the canals! And there's a reward for braving the cold – enjoy some delicious Stroopwafels!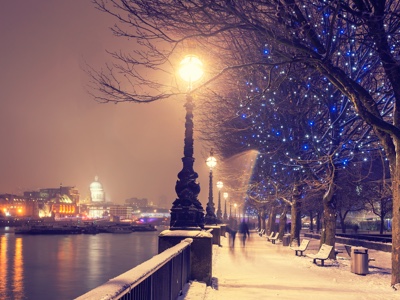 There's no time to get bored in London. Visit the classic spots: Picadilly Circus, Trafalgar Square, the Houses of Parliament, etc. And the culture scene is like no other, and it's free! Go to the Tate Modern, British Museum or National Gallery. In the weeks running up to Christmas have fun at the Winter Wonderland in Hyde Park. And don't forget to pause for tea at five o'clock!
The best way to get warm in Madrid is discovering the trendiest clubs in Malasaña or Chueca. On Sunday go in search of a bargain (clothes, music, books and antiques) at El Rastro street market, and then sip a vermouth on a terrace in La Latina, while you soak up the winter sun. And one last thing – don't forget to look at the wide range of cultural activities on offer in Madrid!