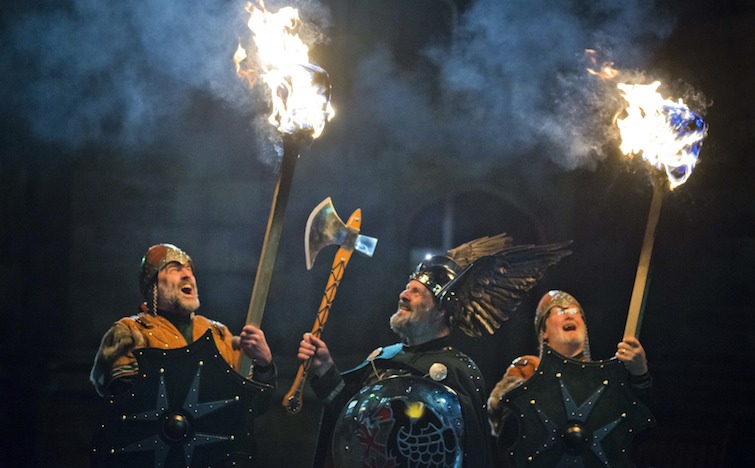 Hogmanay in Edinburgh
New Year's Eve is marked by special events in all the world's major capitals. However, few take it so seriously as the people of Edinburgh. Hogmanay, as the festivity is known in Scotland, dates from the 16th century. Pagan in origin, it was brought to Scotland by early Gaelic and Viking settlers. The liturgy for Hogmanay was simple – it was customary to visit the homes of friends and neighbours just before midnight in order to be the first to cross the threshold carrying small gifts like fruit cake, whisky, biscuits or salt to celebrate the occasion. With a tradition of nearly six hundred years to back it, Hogmanay has become one of the most important festivities in Scotland and a tourist magnet for anyone wishing to experience a different New Year's Eve. The celebrations are long drawn out, crammed with activities marrying culture and entertainment and featuring an extensive review of Scottish history. One interesting statistic – in the mid-nineties, the Guinness Book of Records rated Hogmanay the biggest New Year's Eve celebration in the world, with over 400,000 celebrators each year.
The upcoming Hogmanay, which will mark the passage from 2016 to 2017, will be held from 30 December to 1 January, a very full weekend during which numerous special events will be hosted at various venues in Edinburgh. In effect, the celebration provides visitors with a unique opportunity to discover the city's most emblematic landmarks in just three days. Two tips about coming well prepared – be sure to bring both sturdy trainers and thick coats, as the temperatures in Scotland at this time of year are icy cold. Having said that, let's go over the highlights of the festival.
The standout event is without doubt the Street Party, held in an area sectioned off in the city centre, and set against the backdrop of famous Edinburgh Castle. Various shows are staged from 7 o'clock in the evening of 31 December until 1 in the morning. One of the highlights is the musical fireworks display, held to see out 2016 and bring in 2017. A varied programme of top-notch musical performances will be hosted before and after that event at various venues. From the independent pop of The Charlatans – one of the most acclaimed British groups, with a track record of four decades – to the traditional Celtic sound of Ross Ainslie and Ali Hutton, to jazz gigs by James Brown is Annie and Brass Gumbo. There is even a slot for DJs to plug their hits.
Another show you simply cannot miss is the Torchlight Procession. Scheduled for 30 December, the parade files through Edinburgh's Old Town and is a charity event long associated with Hogmanay. The dynamics of the procession are simple – you can attend as a spectator or purchase a torch for twelve pounds and join the mass march past, which ends with the lighting of a huge bonfire, a sound and light show and a fireworks display which will be visible from various parts of the city.
We wind up this review of the highlights of Hogmanay (there are many events, which you can check out here) with the grand finale, the Final Fling, featuring Gaelic folk dances. The Final Fling will be held in the Grand Hall of the National Museum of Scotland on Chambers Street, with Heeliegoleerie as the guest stars. Heeliegoleerie are one of Scotland's most well-established bands who perform at the Ceilidh, an ancestral Scottish festival which acts as a social gathering and also hosts music and dances.
Come and experience Hogmanay for yourself – book your Vueling to Edinburgh here.
Text by Xavi Sánchez for Los Viajes de ISABELYLUIS
more info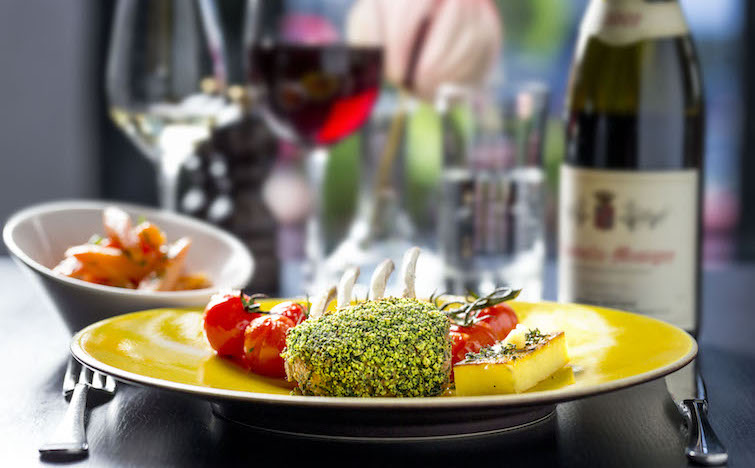 Savouring Edinburgh At Your Leisure
Edinburgh's epicurean facet includes Michelin-starred restaurants offering designer cuisine, as well as chocolate parlours, tea salons and sessions, wine bars, storytelling pubs and boutique hotels for a gargantuan Scottish breakfast, but the city is also great for a luxurious rest.
The watchword is to take things easy. Even if you only have a few hours to enjoy the Scottish capital, savouring it leisurely or rushing about will provide rather different memories. While relaxing over an after-dinner conversation will eat up any time you might have available to visit other attractions apart from culinary venues – on account of their opening hours – there are some tables well worth lingering at.
Edinburgh has more restaurants per capita than any other town in Britain. Indeed, they have lots to spare. Among them, four-starred Michelin venues offering signature cuisine, their chefs alternating gastro menus with more casual tasting arrangements. You're likely to need an average of 3 hours for lunch or dinner at any of them. At The Kitchin, Tom Kitchin and his crew adorn the table with a map of Scotland which acts as a bill and pinpoints the origins of all the ingredients they use, thus emphasising they're proud about sourcing local produce. He relies on his classic or seasonal menu and you will come to realise the scope and personality of a chef who is an idol in his homeland. His popularity is up there with Paul Kitching, of the restaurant 21212, where you are treated to something of an experience at a veritable Michelin two-star. Depending on your budget, you could try both venues and compare them, or else opt to combine one haute cuisine with a run-of-the-mill eatery. Chef Martin Wishart, for instance, offers both. While his like-named restaurant is unfettered by avant-garde creativity, The Honours bistro offers cuisine with French harkings in downtown Edinburgh. Be sure to try Wishart's blend smoked salmon and the impressive wine list as well. It is as ambitious as the one at Bistro du Vin. Don't think you've had too much to drink if you don't find yourself surrounded by bottles as that's precisely what sets it apart.
Not very far from Wishart's "The Honours", at 111 Rose Street, is Eteaket, where you can savour their different tea varieties and also buy them. The owner coaches the country's leading chefs when it comes to drawing up their tea lists. If you prefer to sip your tea like a lord, head for the tea salon at Balmoral Hotel where they serve homemade pastries. There is no more tempting confectionery in these climes than their magnificent shortbread.
To explore the local larder of grilled meat and fish, make your reservation at award-winning Blackwood's. This elegant little salon with just a few tables offers locally-sourced fare, generous portions of garnish and a bar where your whisky will taste different from anywhere else. The restaurant is housed in the exquisite Nira Caledonia hotel, which is good value for money. Set in a landscaped area and made up of two Neoclassical buildings, this boutique hotel has very few but immensely spacious rooms with views and exudes meticulous attention to detail. What better retreat than this hotel in the pleasant environment of Gloucester Place, where you can even have breakfast in the private garden of one of its rooms! If it's fully booked, their buffet breakfast in the restaurant is not to be scoffed at either. Not to mention their "full Scottish breakfast", made on the spot, which includes traditional haggis, black pudding, porridge and their scrumptious oatcakes and shortbread.
You will notice that Stockbridge is just a stone's throw away. It is immediately recognisable from its upbeat atmosphere, its modest bistronomics – which do things properly – and branches of both the  I.J. Mellis cheesemongers and Coco chocolatiers. Likewise, such wine bars as the Good BrothersWine Bar (4-6 Dean St), a discreet spot where you can have a fine drink and a great meal, too. Surprisingly good and reasonably priced. So much so you will want to return to Edinburgh.
Book your Vueling to Edinburgh and explore its culinary facet at your leisure.
Text by Belén Parra of Gastronomistas.com
more info