From logs that "poo" presents to Santa Claus's evil alter ego who scares children... Did you know that there are lots of different Christmas traditions across Europe? We share many Christmas traditions, but there may be some that you've never heard of.

We would like to take you to some of our destinations to discover Europe's most curious Christmas traditions.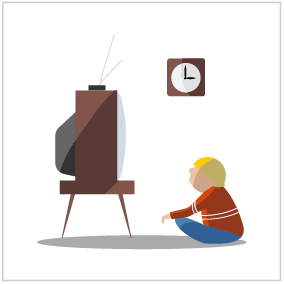 Donald Duck is popular in Sweden
In Sweden they have their own St Nicholas – Jultomen – whose sleigh is pulled by goats instead of reindeer. But there is a tradition that we find even more interesting: every year, at 3pm on 24 December, the main public television channel airs the same episode of Donald Duck: "Donald Duck and his friends wish you a Merry Christmas". They have been doing this since 1959. Why? No one knows for sure! Donald Duck is not Swedish and has no special connection with Sweden whatsoever, but any attempt to change the programming schedule has met with protests by millions of Swedes who watch it every year and know the dialogue off by heart.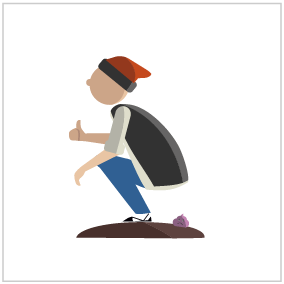 Catalonia (Spain) and the

caganer
Nativity scenes in Catalonia have a small figurine called El caganer, who is smiling and squatting with his trousers down. Don't bother trying to make any sense out of it! No one knows when or why this character appeared. But the fun thing is that there is also another curious tradition which has a similar theme: Tió de Nadal, a log that you have to whack (gently, or not so much) to get it to "defecate" your gifts. Now you won't be taken by surprise if you go to a street market in Barcelona this time of year and you see these characters lined up!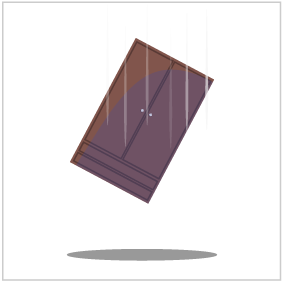 Furniture goes out the window in Naples
A New Year means a fresh start... and new furniture! This is what people must have thought in this Italian region long ago, as every 31 December they would throw their old furniture out of the window to get rid of bad things. Nowadays they don't throw furniture, but small objects symbolically, as they don't want to cause any accidents!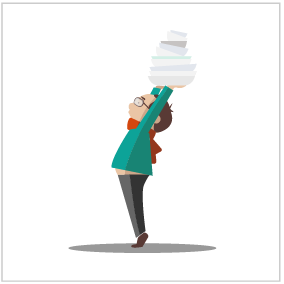 Smashing plates in Denmark
The Neapolitans have nothing on the Danes, though. In many Danish towns and cities, after New Year's Eve dinner people smash old plates in front of their friends' houses as a sign of fraternity and affection. The more smashed plates there are outside your house, the more good luck you'll have! And if you want to start the new year right, you have to jump off a chair at the stroke of midnight.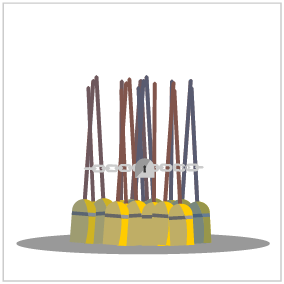 Legend has it that witches and evil spirits roam the streets on Christmas Eve. So, just to be on the safe side, people hide their brooms to stop the witches from stealing them and flying above the cities.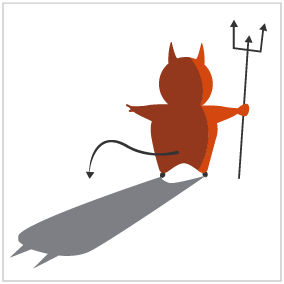 Krampus in Central Europe
It is said that Santa Claus has an evil alter ego living in Austria and Germany: Krampus. Instead of bringing presents, on the night of 5 December this devil-like figure takes to the streets to scare children who have been naughty. We tell you all about it in this other post.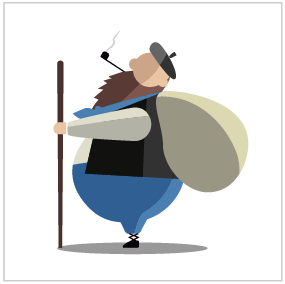 Basque Country and Navarre (Spain) and

Olentzero
The people in the Basque Country and Navarre don't really know much about Santa Claus either because here presents are brought by Olentzero. He's a lone coalman who eats far too much, and on Christmas Eve he comes down from the hills to bring presents to everyone. You'll recognise him because of his beret, pipe and scruffy look. It is said that he looks scruffy because he represents all the old things that are left behind in the new year.