From Tangiers to Al Hoceima, passing through Tetouan. A 300-kilometre route that unveils another side of Morocco and enables you to admire the spectacular natural surroundings. If you can't decide between going to the beach or the mountains, read on because you'll find a bit of everything here.
The first time I set foot in Morocco was a year ago, and I really regret not doing it sooner! Back then I did a very typical route – from Fez to Marrakech, passing through Merzouga. But I felt like I wanted to see more, so this time I decided to explore northern Morocco. There are many reasons why I chose to do this.
1. You see another side of the Mediterranean Sea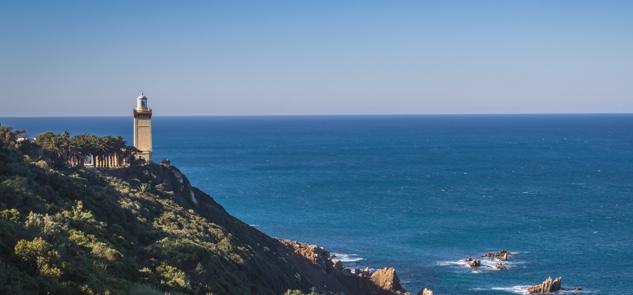 Right where the Atlantic Ocean ends you can find this unique place, on the migration route of birds, and with all kinds of marine life. These are gorgeous natural surroundings!
2. There are so many beaches that you'll never get to visit them all
There are miles and miles of almost unspoilt beaches in the north, as well as one of the most beautiful bays in Morocco – Al Hoceima Bay. You'll find hundreds of spots where you can relax and enjoy the sun on a deckchair, especially if you're travelling in spring or summer.
3. It's a great place to go hiking
If you want to spend a few days trekking or hiking, here you'll find the Rif Mountains and two national parks: Talassemtane and Al Hoceima.
4. You can even go climbing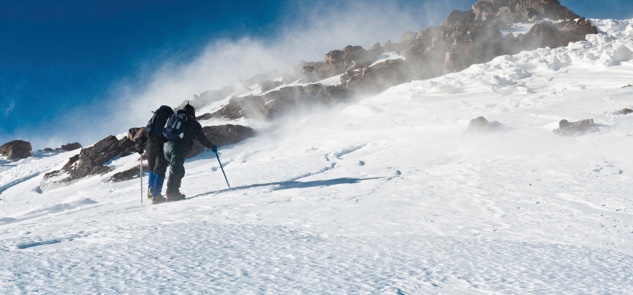 The areas of Toubkal and Todra gorges are popular climbing spots in Morocco, but in the north you can also find perfect walls to practise this sport.
5. And surfing!
Just choose your favourite: surfing, kitesurfing or windsurfing. Thanks to the climate and its vast beaches, it's the perfect place for these sports. Just take your pick! If it's your first time, don't worry because there are loads of surf schools and places where you can hire equipment.
6. You can spot fish eagles
Al Hoceima National Park is one of the few places on the Mediterranean coast where you can find these birds. There are also peregrine falcons. Don't forget your binoculars!
7. Dare to cross the "Bridge of God"
The Bridge of God is a famous natural bridge, where the river has eroded the rock. It connects both sides of a gorge in Talassemtane National Park. Here you can also follow the Akchour waterfalls route. These waterfalls were awarded the UNESCO Biosphere Reserve designation in 2016.
8. Tangiers is well worth a visit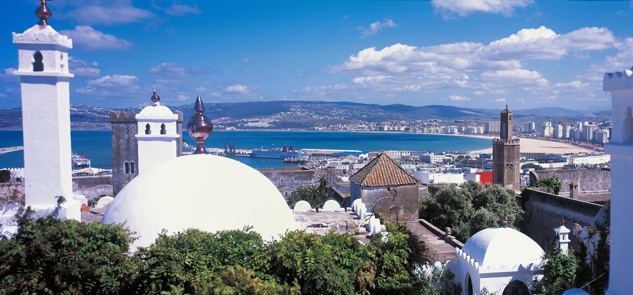 Take a walk round the souks and narrow streets in the Medina, visit Mendoubia Park to see the giant fig tree, sip on some tea at Café Hafa whilst enjoying the view of the Mediterranean... This city is said to have inspired many artists throughout its history. And it comes as no surprise!
9. You can make a detour and visit Chauen
This picturesque village, with its white and blue walls, attracts many travellers. If you fancy discovering it properly, I recommend looking beyond its colourful facades.
10. It's a real treat to relax at a hammam at the end of the day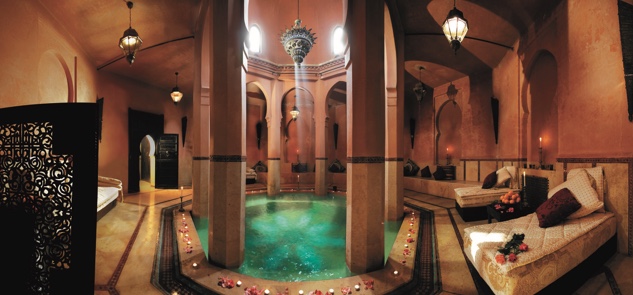 This ritual is a must if you come to Morocco. Treat yourself to a bit of relaxation at a traditional hammam (or at a more modern spa), where you can go for a bath and a massage using natural products like Rhassoul clay, black soap, Argan oil and Rosa damascena.
11. And get your strength back with the delicious food
An amazing combination of Berber, Al-Andalus and Arabic cuisines. If you like spices, you'll feel like you're in heaven. Natural dishes like tagine and couscous, using a wide range of local ingredients: meat, blue and white fish, cereals, vegetables. And we mustn't forget dessert!
12. You'll want to take home a handmade souvenir
After visiting the busy souks and seeing how artisans work, you'll definitely want to take a souvenir home – from "zelliges" (colourful tiles) to wooden items, baskets and rugs.
13. It's so close, but so unknown to many of us!
Morocco is such a different world that is not too far away. Fly to Tangiers, if you haven't done it yet, and enjoy this experience.
And if after all this you still want more, we suggest including in your trip this route that goes from Tangiers to Essaouira. There's just so much to see in Morocco!